Dear diary
So, I won't lie, writing this to you has been a rather daunting experience and one I've opted to not write about for some time. But between either the sleepless nights or the oversleeping or the tense shoulders, I realised that penning my journal entry is better than holding it in. In case you're wondering, this isn't about my amazing kids or adorable husband, this one is about me. A rather personal confession. So where should I begin… from the start I guess.
Let me start by saying – this isn't an attack on anyone. More what I'm enduring! And yes, I am allowed to talk about my feelings…This post is about me. No one else. 
2017 was a fuck up. I won't lie. It was a complete fuck up! Yes, it was the year I got married and meant to endure a honeymoon phase, but it was also the year I inherited an ex-wife that did/and still does everything in her power to break up my marriage – but the hardest part is not being able to do anything about it at the risk of a little boy who I love, being caught up in the middle. Being a person of virtuousness, strong in Deen and doing what's right, not being able to do anything has really messed up my head space.
To say 2017 exhausted me physically, mentally and emotionally is an understatement. Add in the loss of an uncle, my marriage being put under a magnifying glass because of the drama this lady brought into our lives, an emergency appendix removal in December which my brain couldn't comprehend that I, out of all people, had to endure, and that me. This is me. A loss soul trying to find her way to who she was.
Welcome in 2018 and the "OCD", organised, personality is struggling,  instead I'm left with one that's unfocused and being unable to get into the right head space. I thought I'd be out of that head space but my struggle is real. I just cant find my flow. My DIY home projects are left halfway and as much as it irks the shit out of me, I just can't bring myself to complete it. I'm even struggling to wrap my head around Amra's schedule and entering grade 1 and I'm just about coping and not close to the level where I want to be, where I used to be.
Add in the extra weight, which is just me needing to lose 3kgs and i'll be back on par is not helping my self-esteem one bit. To me, when it comes to exercise, I have an excuse available not to work out and laziness has become my kryptonite.
Now I know some of you might say "how could I let this scorned lady infiltrate my marriage",  shutting out the noise is easier said than done when you have someone messaging, calling, leaving voicemails for your husband daily and labelling her excessive amounts to contact him as as "it's about our son". But not all people are the same.
So as Zunaid and I celebrate a year of marriage this month, him acknowledging his ex needs therapy due to her "vindictive and crazy ways", and us finally in this beautiful happy space for the while, and I lost my zest and I'm really struggling to find her (Old Ulpha) again. The positive person I was in 2016 is lost in the black hole of 2017 and it's scary as hell knowing I may never get her back.
I allowed a negative aura into my circle and I especially allowed her negativity, misery to infiltrate my soul and consume my happiness just like my favourite scene from Rise of the Guardians (yes I asked Amra for the name of "
mommy's favourite cartoon with Jack Frost, Santa, Tooth Fairy, Easter Bunny and the Sandman
).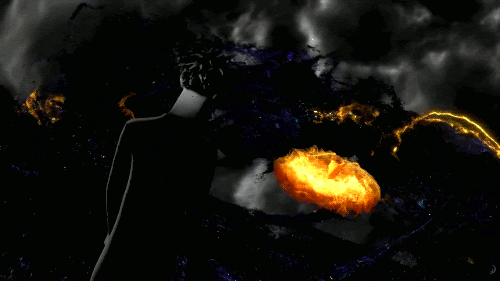 The end result: Not caring about other people and their drama no matter how deeply I know they need me right now. I just make the emotional connection I once could. Unless you are in my tribe, if someone has the slightest moan in them, I can't care. It's not done intentionally, I just cant wrap my head around it. It leaves me agitated and my face shows the uninterested in it. And that was never me, I was always happy to invest my time in conversations. Now I cant care.
So that's my head space, my soul and my partially broken Ulpha.
And I am a fighter and will always rise like a phoenix no matter what.
xoxo